16 inches
Sable & white
Eyes certified normal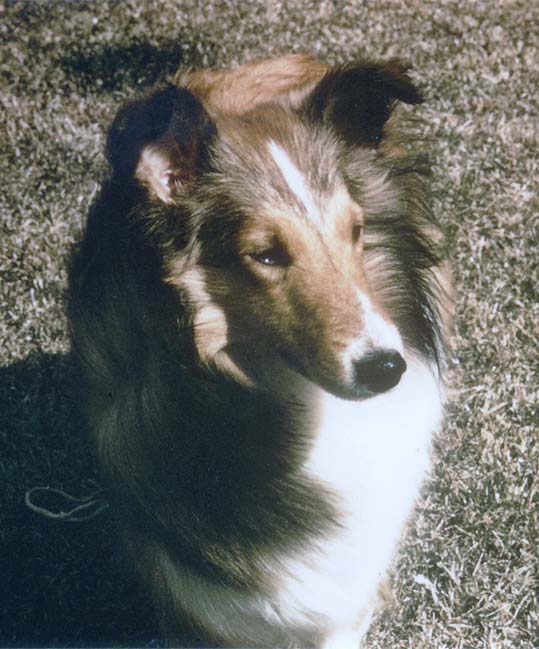 Jenny at 1 year
Jenny was the pick puppy from the first litter I ever raised. She was a perfect dog-lover's dog: friendly, fun loving, enthusiastic.
Jenny was a retrieving fool. She chased balls, frizbees, and sticks with equal enthisiasm. Unlike most Shelties, she would willingly go into water to retrieve, and brought back balls from the Gulf of Mexico, and dragged sodden roots from the bottom of mountain streams.
She was one of the dogs who accompanied us on numerous hikes and backpacking trips in the Wyoming Mountains. When we set up camp in the evening, she would collect sticks and pile them at the door of the tent.
On one occasion, I was throwing a stick for her at our campsite. Finally, in the twilight, she couldn't find that stick. The next morning we let Jenny out of the tent, and next thing we knew, Jenny was at the tent door, holding the stick she had lost the night before.